Localization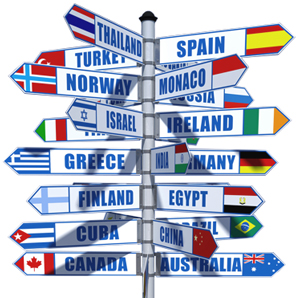 Inetsat's powerful, flexible and cost-effective platform is ideal for any type of localization. Our video servers can take an incoming feed and modify it in multiple ways to meet your localization needs.
• Blackout or replace any part of your feed: Advertising, promos or full programs can be easily replaced with a blackout clip in loop or any other content uploaded to our platform using our full playout capabilities.
• Synchronize splicing by time or trigger: Replacements can be made based on the timing information you specify on a playlist or for more accurate splicing, any type of triggers can be used (cue tones, SCTE 35, etc.)
• Graphics overlay on the pass through feed: Not only can our powerful graphics engine be used when playing out the replacement content, but it can also be employed to overlay graphics on top of the pass through feed.
• Time shifting: Adjust your feed to the local time zone by introducing a delay between the input and output streams. This time shifting can be adjusted independently for each video server.
• Transcoding: If the required output does not match the incoming feed specifications, Inetsat's servers can adjuts the codec, bitrate and other technical specifications to meet the needs of your affiliates.
• Localize to the Web: With our multibitrate HLS output capability, Inetsat allows you to take a broadcast feed, localize it and generate a linear channel for the web.